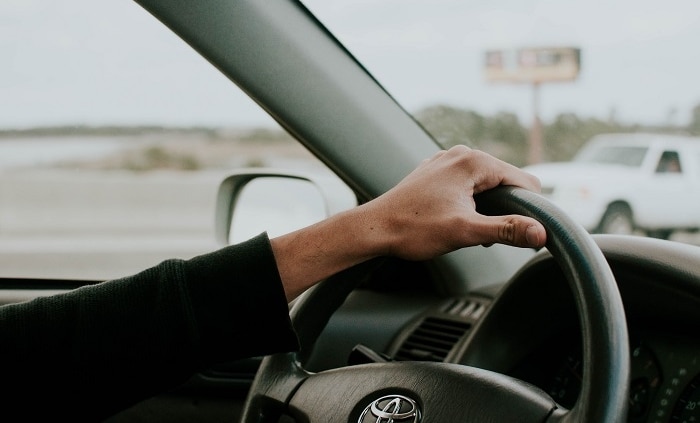 If you make your living as a driver on ridesharing services such as Uber or Lyft, you may want to consider rideshare insurance. What is ridesharing insurance, you may ask? Simply put, rideshare insurance is a specific form of commercial auto insurance designed specifically with people who drive for rideshare or food delivery services in mind.
What is Rideshare Insurance?
So how does this work? It is essential first to clarify what a ridesharing service is. Ridesharing is a service provided by a network of drivers using their own vehicles to offer passengers transport for a set fee. Unlike other forms of taxicabs, rideshares are not hailed directly from the street but rather use ridesharing apps to organize and calculate trips, such as Uber, Lyft, DoorDash, and Postmates. Trips include the transporting of passengers and deliverables such as food or packages.

What Does Uber or Lyft Insurance Cover?
It is imperative that drivers consider getting rideshare coverage, such as car insurance for rideshare. Companies such as Uber and Lyft offer basic Uber or Lyft insurance for their drivers, including:
Collision Coverage
Comprehensive Coverage
Underinsured/Uninsured Motor Coverage
Bodily Injury Liability
Property Damage Liability
However, this is not as all-encompassing and protective as commercial auto insurance, which covers far more. For example, when you drive your car for personal use, the comprehensive or collision insurance policy is in effect; however, as soon as you use your vehicle to generate income, such as using ridesharing apps, your personal standard auto insurance policy is no longer in effect.
Rideshare Coverage Gap: Business Use vs. Personal Use
It is for this reason that rideshare insurance is incredibly important if you are a driver for a ridesharing company, as it fills coverage gaps that your basic standard personal auto insurance policy does not cover. This form of rideshare gap insurance covers users according to the unique needs of drivers and therefore covers aspects of the profession, such as extending coverage on all policies listed above while working and not limited to personal use alone.
Do I Need Rideshare Insurance?
Rideshare insurance is not legally required by many ridesharing platforms, but this does not mean you should overlook it. Whilst you will always need the state-required minimum credentials to drive for a ridesharing service (such as a valid driver's license), the coverage you are afforded for such qualifications does not cover you while making use of your vehicle for commercial use, and therefore rideshare insurance is not required, but is highly recommended.
How Much Does Rideshare Insurance Cost?
If you are looking to take out a rideshare insurance plan to protect yourself against any potential issues associated with a career as a rideshare driver, you are probably asking yourself – how much is rideshare insurance?
The answer to this question varies greatly based on the plan you choose and the insurer; however, in general, industry-leading insurance companies such as Allstate and Geico offer plans for as little as $6 monthly. Your monthly fee will vary based on your vehicle, working region, and personal insurance profile, but the vast majority of plans taken out by drivers cost less than 25$ a month for car insurance for rideshare.
What If I Don't Tell My Insurer About My Rideshare Driving?
If you have asked yourself – what is rideshare insurance, you should probably consider taking out a rideshare insurance plan. If you are already insured in a personal capacity and also have a plan out on your private vehicle that you also use for business use, it is imperative to disclose this to your insurer.
Rideshare is not only highly recommended for all drivers using ridesharing apps as their business, but also, not disclosing the true nature of your income and use of your vehicle could land you in an undesirable position with your personal insurance as well.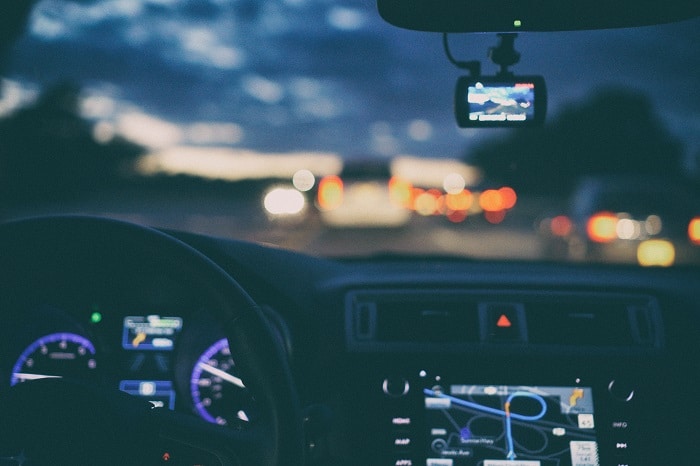 Does My Location Matter?
The price and coverage of rideshare insurance may vary by state. Different states have different laws, varying degrees of risk factors, and different fees associated with being a rideshare driver. It is for this reason that before accepting a ride request, you familiarize yourself with the location-specific rideshare insurance options available to you.
For example, if you are looking for Uber insurance in New York City, what your plan covers and costs may differ greatly from if you were working as a rideshare driver in a less busy or populated area.
How To Get Rideshare Insurance
Getting ridesharing insurance is simple. Send your details through to a number of trusted insurance providers, including details about your current personal insurance, yourself, and your vehicle, and select the quote that works best for you.
Rideshare insurance may not be a legal requirement, but it is highly advised as a form of protection against the risks of using your vehicle daily for business use.
Conclusion
Rideshare insurance offers you, your passenger, and your car protection and liability coverage in the case of any unfortunate damaging or fatal events, such as car accidents or personal harm, and is a great way to make sure that you are protected at all times while generating your income.
If you have any questions regarding this insurance contact us. Ridesharing is the future of public transport and an industry that has established itself firmly over the past decade, so don't miss out; make sure to join the industry safely.
https://www.uberinsurance.com/wp-content/uploads/2022/09/jessica-furtney-sc7n5Xo-w1o-unsplash.jpg
464
700
[email protected]
https://www.uberinsurance.com/wp-content/uploads/2018/02/logo.png
[email protected]
2022-10-21 14:20:47
2022-09-09 14:22:13
What is Rideshare Insurance, and What Does It Cover?