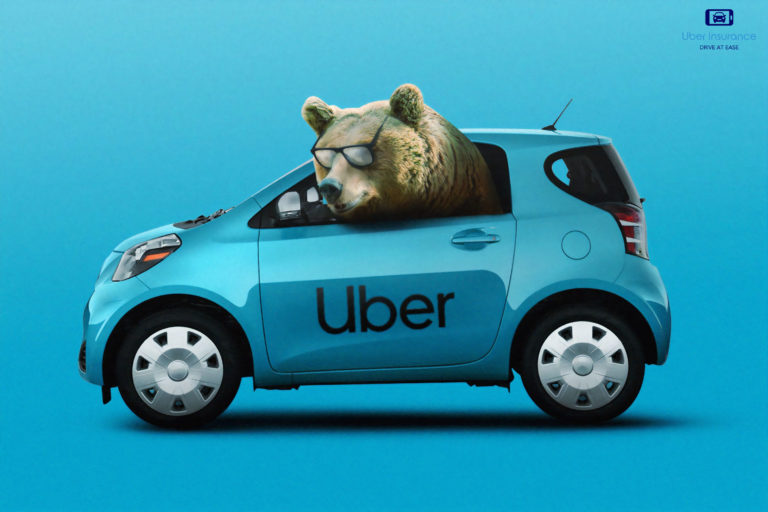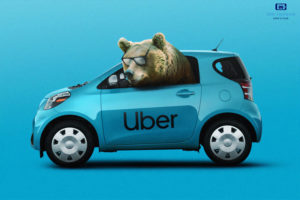 Is becoming a ridesharing driver worth it? Absolutely! The Uber business has transformed urban mobility and is valued in the billions. It can certainly help you increase your earnings alongside your main job, and can even become your full-time career if you wish. So the question is, how do you start Uber driving? 
We wanted to give you the answers and created this helpful Uber guide for drivers to make the process much easier. In our article, we will discuss how to get started with Uber, what their listed requirements are, and how to make the miles count! Let's get into it.
What Are The Requirements To Become An Uber Driver?
So you've decided that you want to venture into the world of ridesharing and are wondering where to begin. Luckily for you, we're about to let you know!
But before we begin your uber driver tutorial, let's take a quick look at the requirements that Uber demands from its drivers to make sure becoming a driver is the right choice for you. 
Uber Driver Requirements:
Drivers must be at least 21 years of age.

You must have a valid driver's license. 

You must be licensed to drive in the US for at least one year unless you're under the age of 23, in which case you'll need to have at least three years' driving experience. 

You need to have access to a 4-door vehicle with at least five seatbelts (please see the section below for details on how to apply before you obtain your car). 

Check your city's model year requirement on the Uber website; it varies around a 10-15 year limit. 

You must have

uber insurance

with your name on the policy. 

You must have license plates with current registration 

You must pass a screening which includes a background check for criminal and driving record. 

You must provide your social security number (SSN)
Uber Guide On How To Get Started
So, you've gone through the list above, found that you meet all the requirements and want to find out how to get started with Uber. Well, luckily for you, getting started with Uber is relatively simple, and for the most part, they will guide you through what you need to do, so here's what's involved:
Go to the Uber website and enter your personal details to sign up. This will create an account on the Uber site, making it easier for you to log back in and continue the signing up process.

Next, you will need to input your required documents so that Uber can review them and make sure you're suitable for the job. 

Once your application has been approved, you will receive full access to their driver's app. Download and get started!
Can I Sign Up Without A Car?
If you want to get started on the signing up process and purchase your car once you know you've been accepted, you'll be pleased to know that Uber gives you the option. 
When filling in your details, select the option "I need a car" to let Uber know that you have yet to obtain one. 
You will send in your required documents to be screened, and once accepted, you can find yourself a car with peace of mind. 
Uber will only let you start driving once you have confirmed the type of car that you will be using and only if it meets their listed requirements. 
Things To Consider When Getting Started With Uber 
You've signed up. You're ready to get going and collect your first ride, but before you jump in, there are a few things that might be helpful to keep in mind. 
We want to share with you some tips in this Uber driver-guide, to help you get started on the best possible foot!
Always ask the customer for their name so that they can confirm they are the person who has requested you. If you ask, "are you

(Insert name)

?" You are giving the person an easy opportunity to say yes and take somebody else's cab.  

Make sure you get your signing on bonus if it's available. This can help you to get a bonus when completing a certain amount of trips. Why miss out on an extra $1000?

If you want to make the most of your time (and more money), and not be sitting around waiting for rides, make yourself a schedule! Work out the busiest times – these are likely to be peak times in the morning and evening and Friday and Saturday nights. 

Get to know your way around the app. The faster you can accept rides and know what you are doing, the more time you will have for actual rides.


More rides = more money!

Set yourself a financial goal to keep yourself motivated. Keep it realistic so you can see your progress and let it drive your forward.

If you have another job, don't quit right away. If possible, start part-time and make sure it's the right career for you. You can then transition over to full-time without taking any chances. 

SMILE!!! Be polite and friendly to your customers. Help them put their luggage in the boot and go the extra mile for them! (Pardon the pun). Know when to talk to your riders, and more importantly, become aware of when they don't fancy chatting. These will all help you get that 5-star rating that everybody wants. 
So this has hopefully answered all of your questions on getting started with Uber, and you're now ready to jump in your car and join the millions of other people making money as a driver!
https://www.uberinsurance.com/wp-content/uploads/2018/07/uber-driver-step-by-step-uber-guide-scaled.jpg
1707
2560
[email protected]
https://www.uberinsurance.com/wp-content/uploads/2018/02/logo.png
[email protected]
2018-07-17 12:00:37
2020-08-24 13:13:05
How To Get Started With Uber? Step by Step Guide For Drivers